2021.07.31
WordPress
How to hide the reCAPTCHA badge in ContactForm7
If you use ContactForm7 reCAPTCHA to prevent spam, you will see a fixed badge on all pages of your site.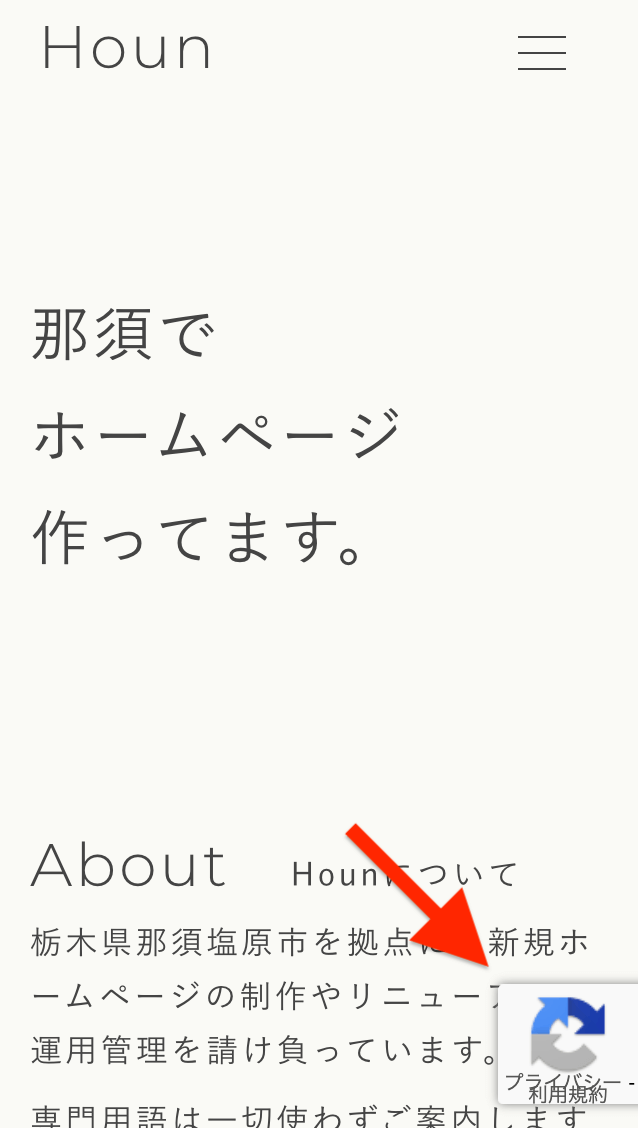 This method is also approved by Google, the provider of the reCAPTCHA, and Google will guide you through the process.
Here is the page of the guide by Google
Frequently Asked Questions
this article will guide beginners to implement it by copy and paste.
Step 1. Create a statement that needs to be included in place of the badge
Instead of hiding the badge, you need to make a statement on your site that says "This site is protected by reCAPTCHA".
Here's how to make that statement.
First, copy the entire text here.
Click "Edit" on the contact form you are using in the site.
You will see a screen for setting up the input fields for the form, so paste the text you just copied under the Submit button and click "Save".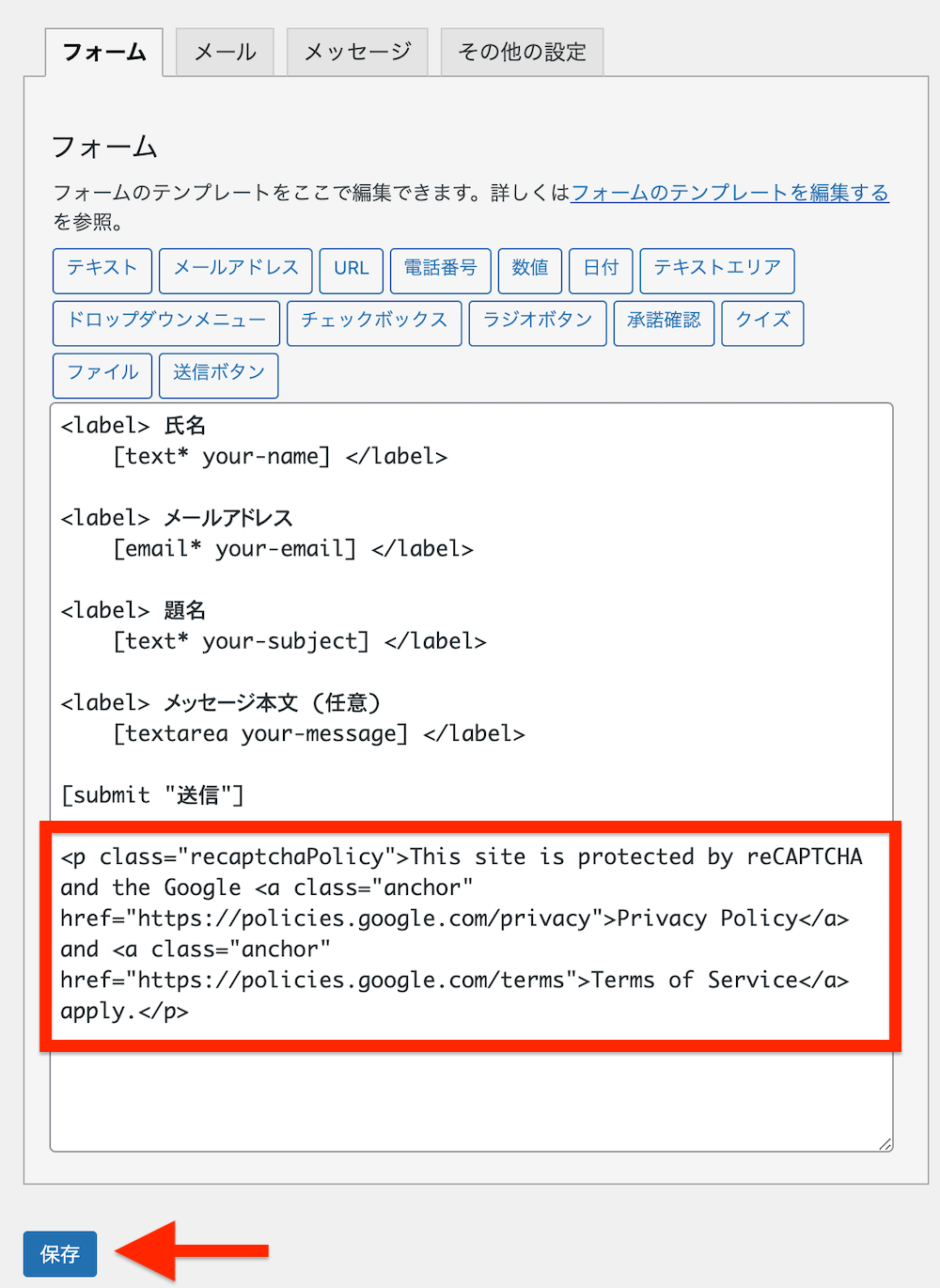 When you are done, take a look at the actual screen of the site.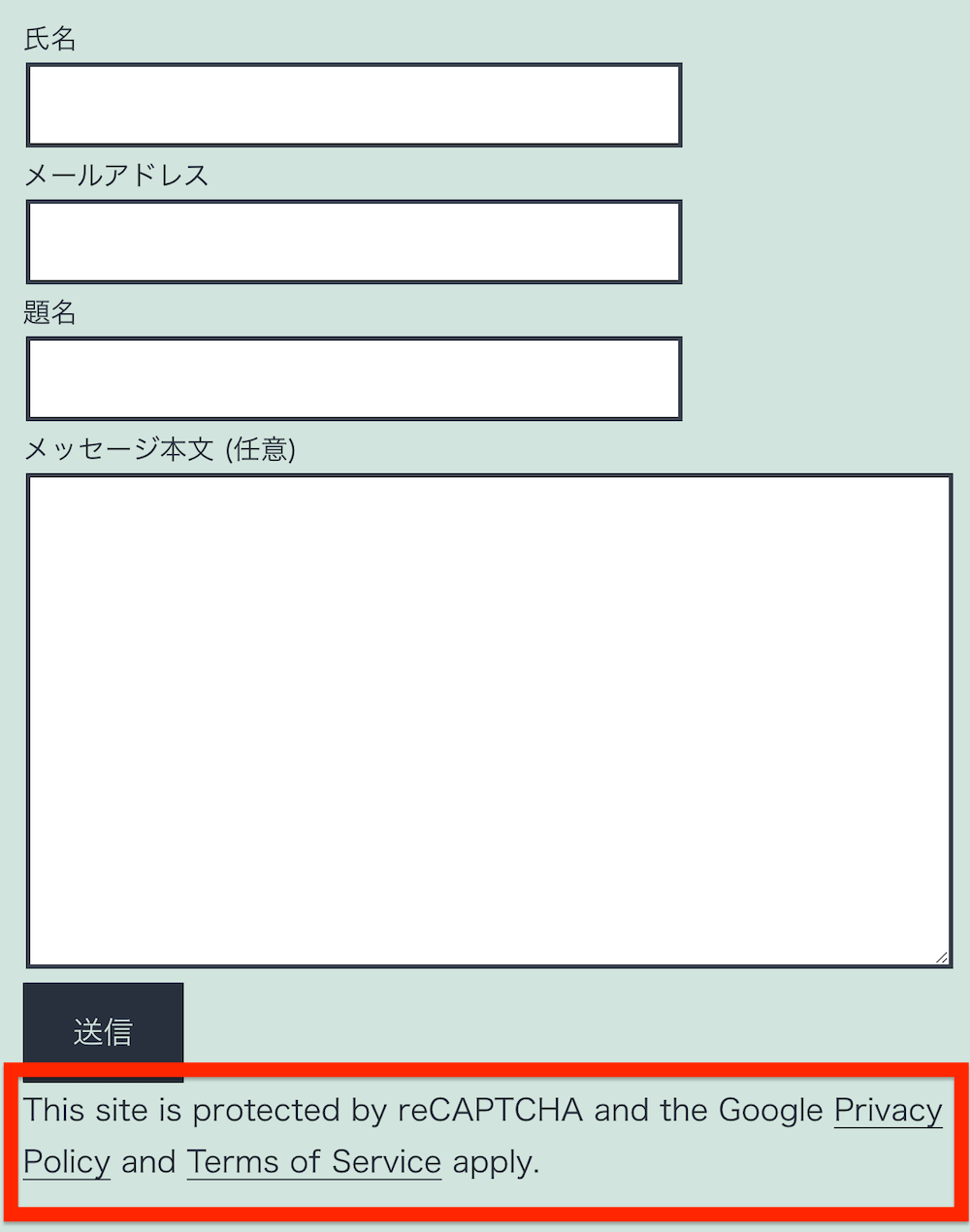 You can see that the string you just pasted is now displayed as text.
This English text says "This site is protected by reCAPTCHA and is subject to Google's Privacy Policy and Terms of Use". This means that Google allows you to hide the reCAPTCHA badge as long as you make this clear.
Step 2. Hide the reCAPTCHA badge
Now it's time to hide the reCAPTCHA badge.
Also, from the WordPress admin panel, click "Themes" in the left menu, then "Customize".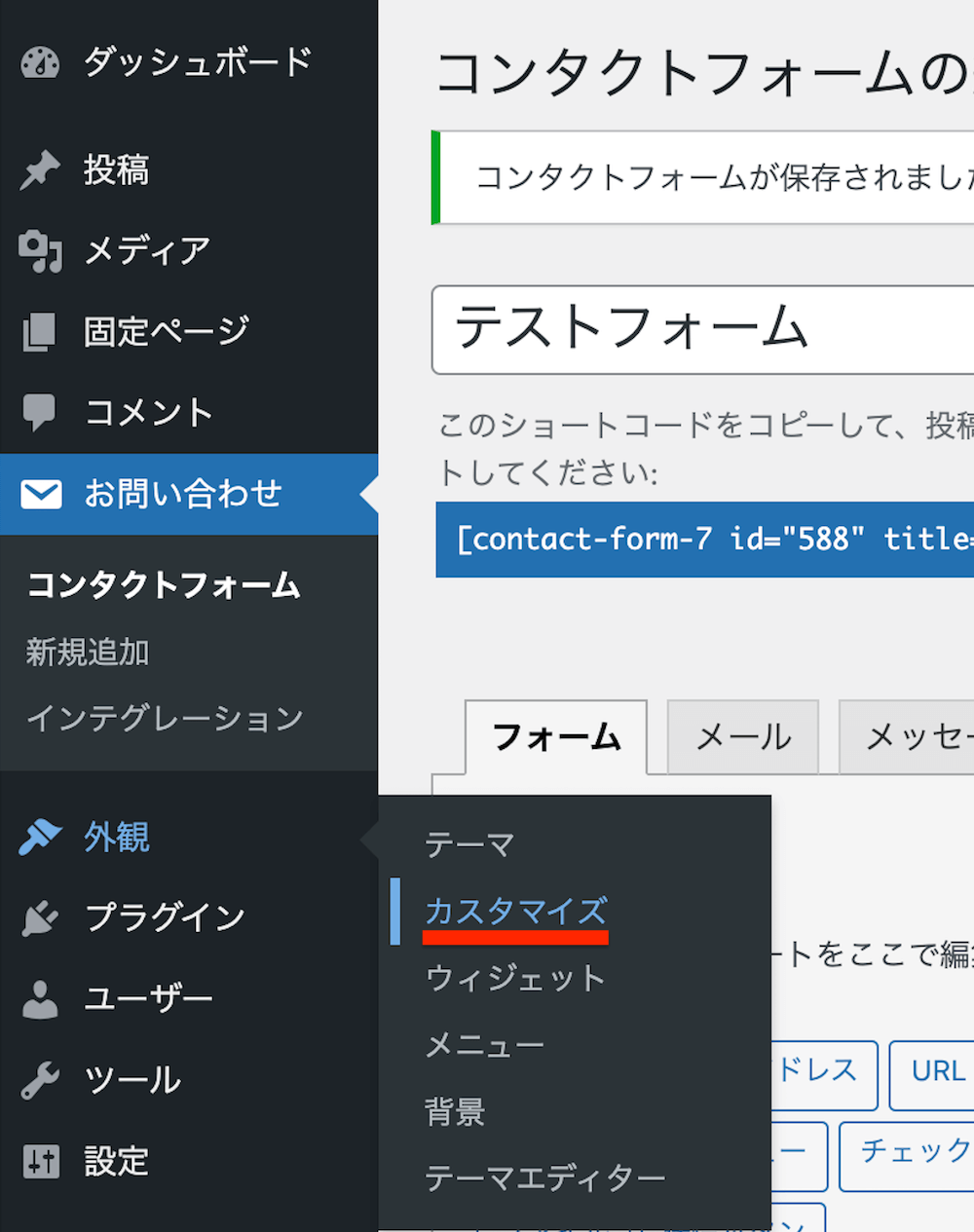 Click "Add CSS" in the left menu of the screen that opens.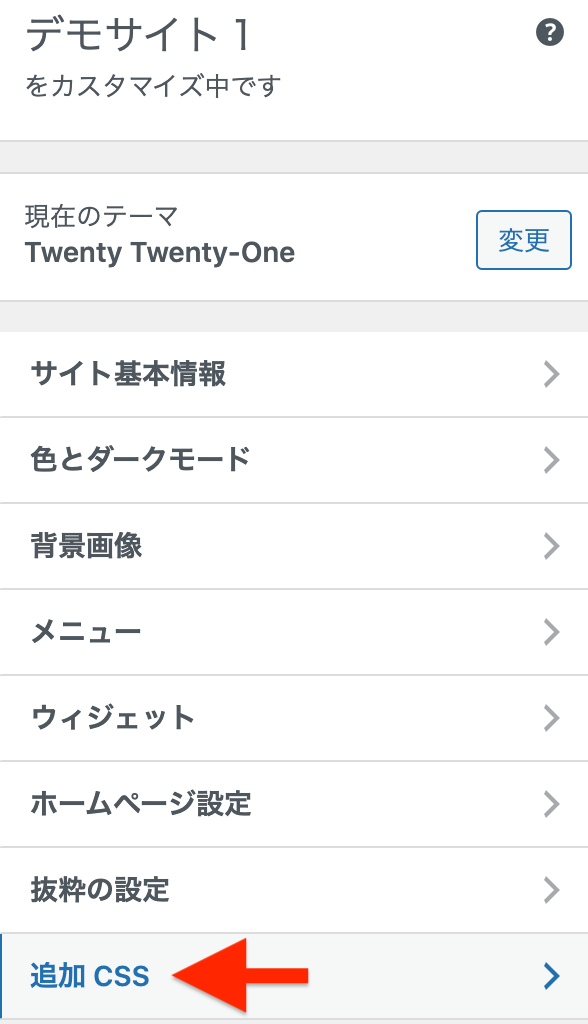 Write the instructions to change the appearance of the site, called CSS, in the field surrounded by the red frame in the screen that changes.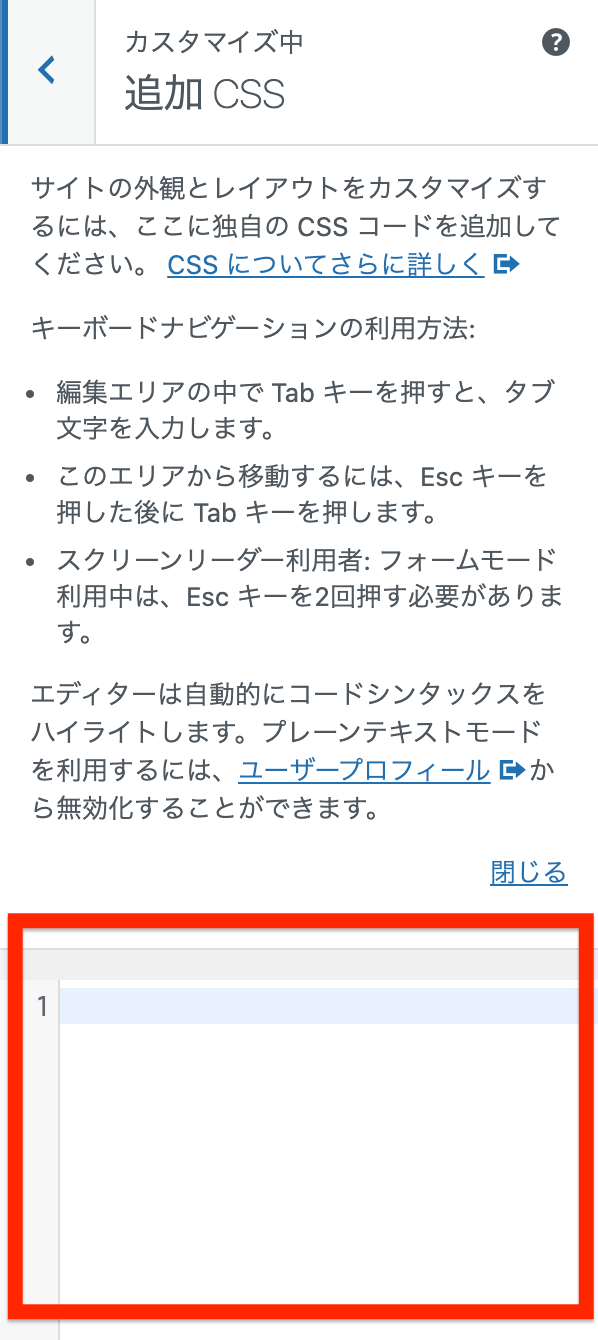 Copy and paste it.
It goes like this.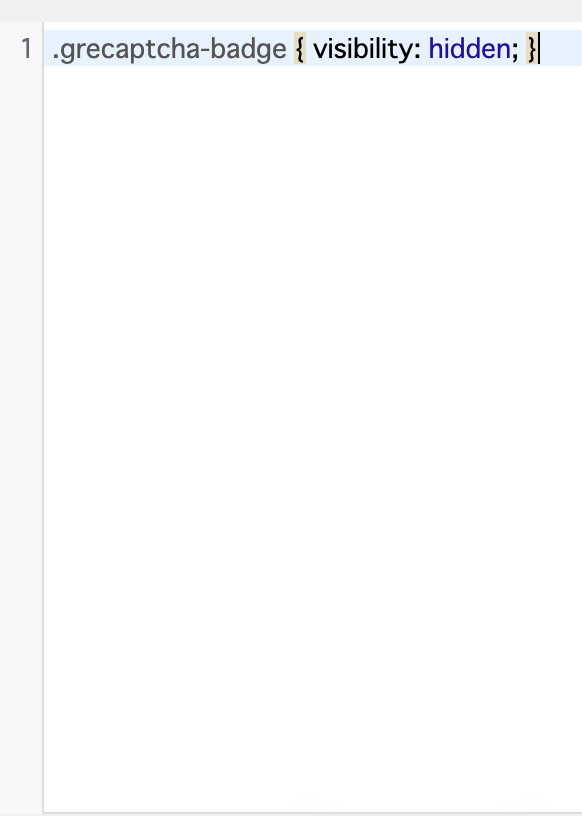 Now we can make the badge invisible.
Note – Additional CSS will be disabled if you change themes
What you write in the additional CSS will only apply to the current theme.
"This means that you are writing additional CSS for that theme.
Therefore, if you change the theme, you will need to write additional CSS for the new theme as well.
Share on
SNSシェア
Related
関連記事