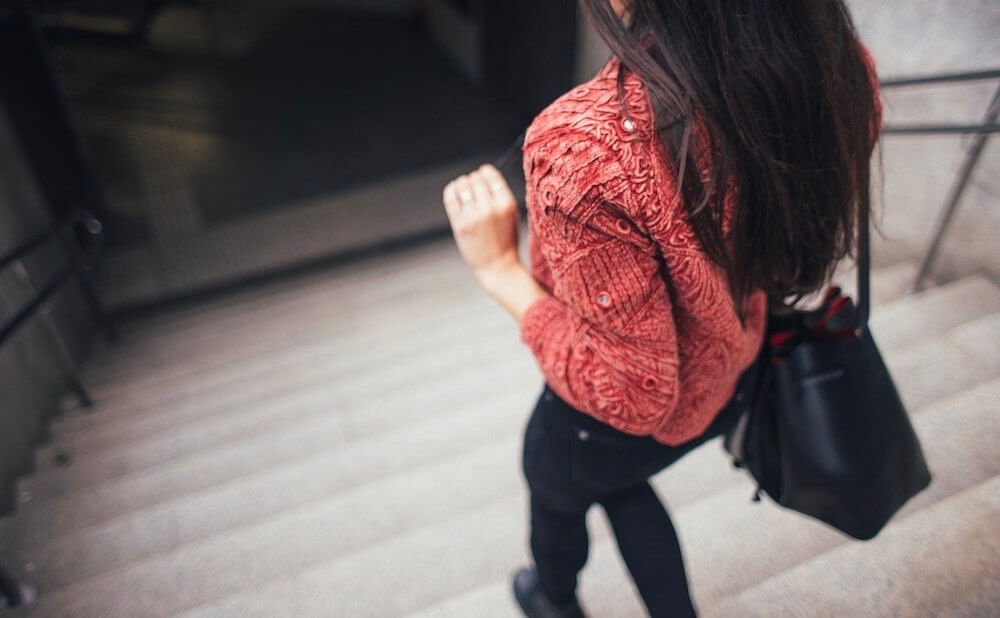 2021.08.1
WordPress
How to Downgrade WordPress Plugins Easily
If you want to downgrade a plugin to an older version (before the update) because it no longer works properly after the update.
In the past, you had to delete the updated plugin and re-install the old version, or use a downgrade plugin, but since WordPress 5.5, which was released in September 2020, it seems to be easier.
I've actually done it and will show you the procedure.
All steps to downgrade a plugin
Let's take an example of downgrading the "Contact Form 7" plugin from the latest version 5.4 at the time of writing to the previous version 5.3.2.
I was able to downgrade the plugin without changing any of its settings.
It is recommended to take a backup just in case.
Download the old version to your computer
From the list of plugins in the "Installed Plugins" section of the WordPress administration page, click "Show Details" for the plugin you want to downgrade.

This will open the plugin details page, click "WordPress.org Plugin Page" in the sidebar.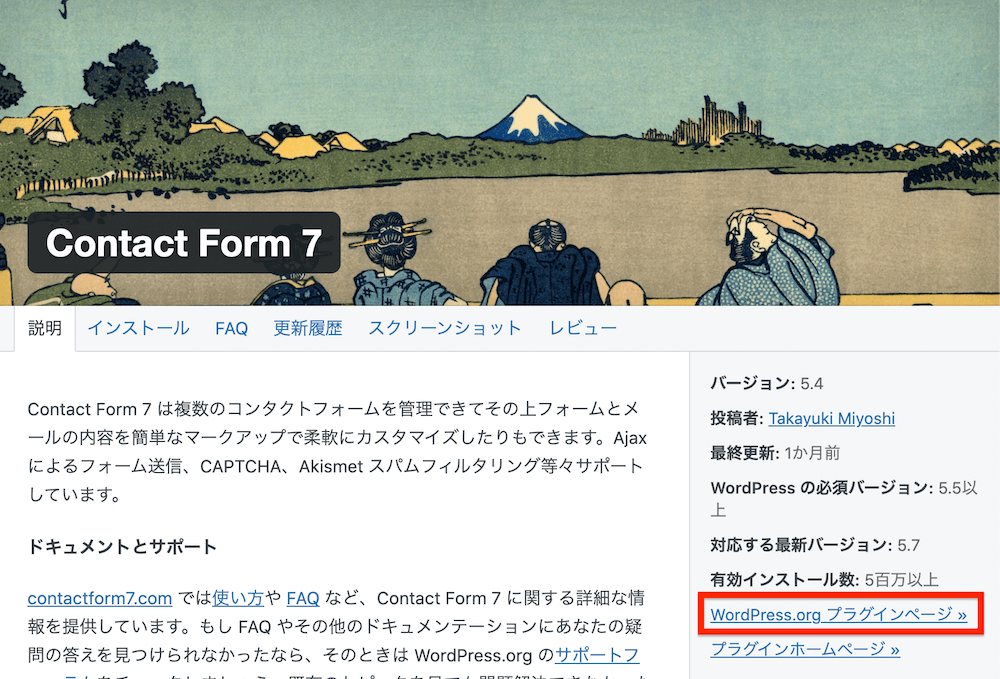 Click on "View Details".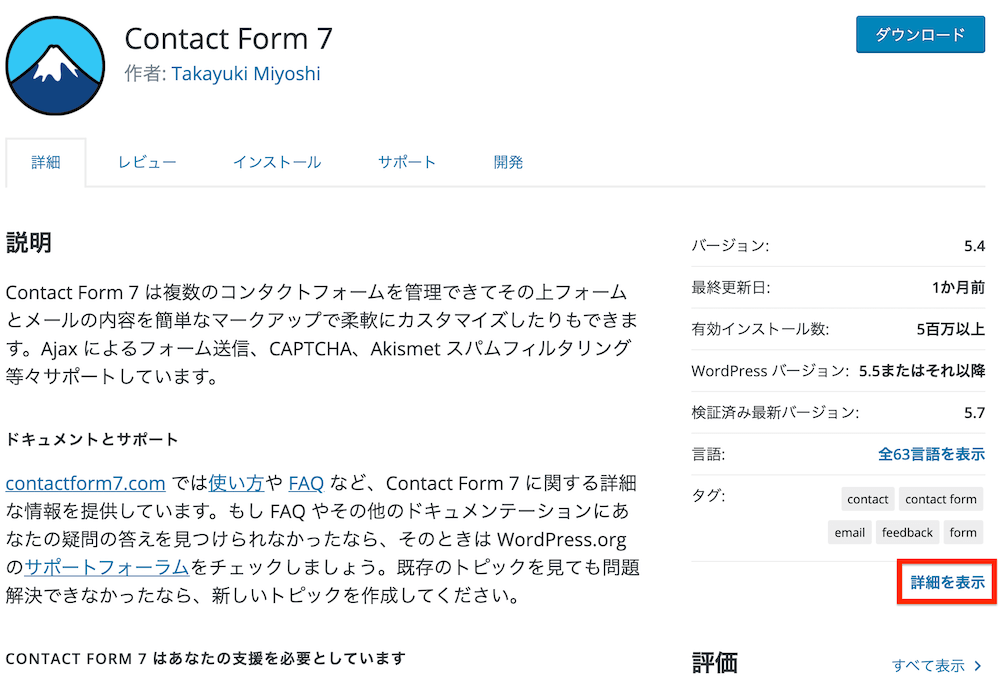 If you scroll down to the bottom of the page, you will find a section called "Previous Versions" where you can download older versions.
Click on "Development Versions".

You will be able to select the old version from the list. Select the version you want to revert to (before the update) and click "Download".

I downloaded the old version of the plugin to my computer first.
Uploading the old version of the plugin to WordPress
Then, upload the downloaded plugins to WordPress in the form of "Add New".
You don't need to add both old and new versions of the plugin, but WordPress will automatically replace the old version with the new one.
From the admin panel, open the "Add New" plugin page and click "Upload Plugin".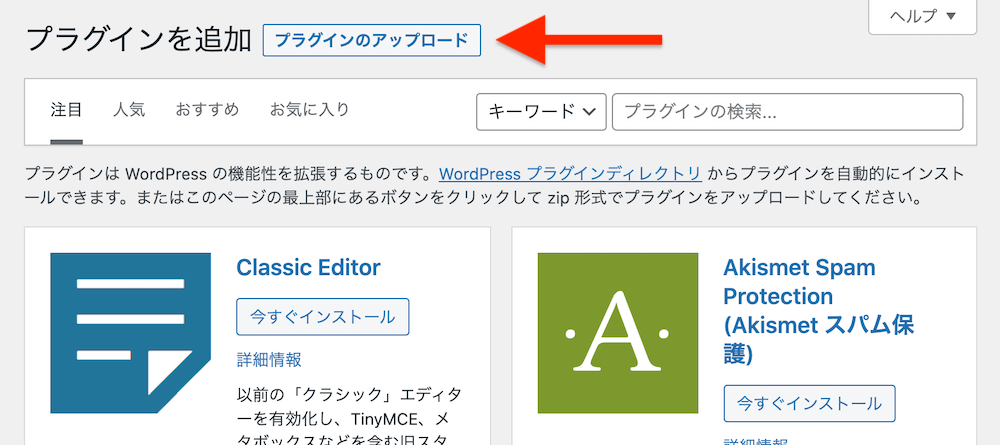 From "Select File", select the old version of the plug-in you just downloaded and click "Install Now".

Then you will see the following screen and click "Replace the current one with the uploaded one.
That's it, you are done.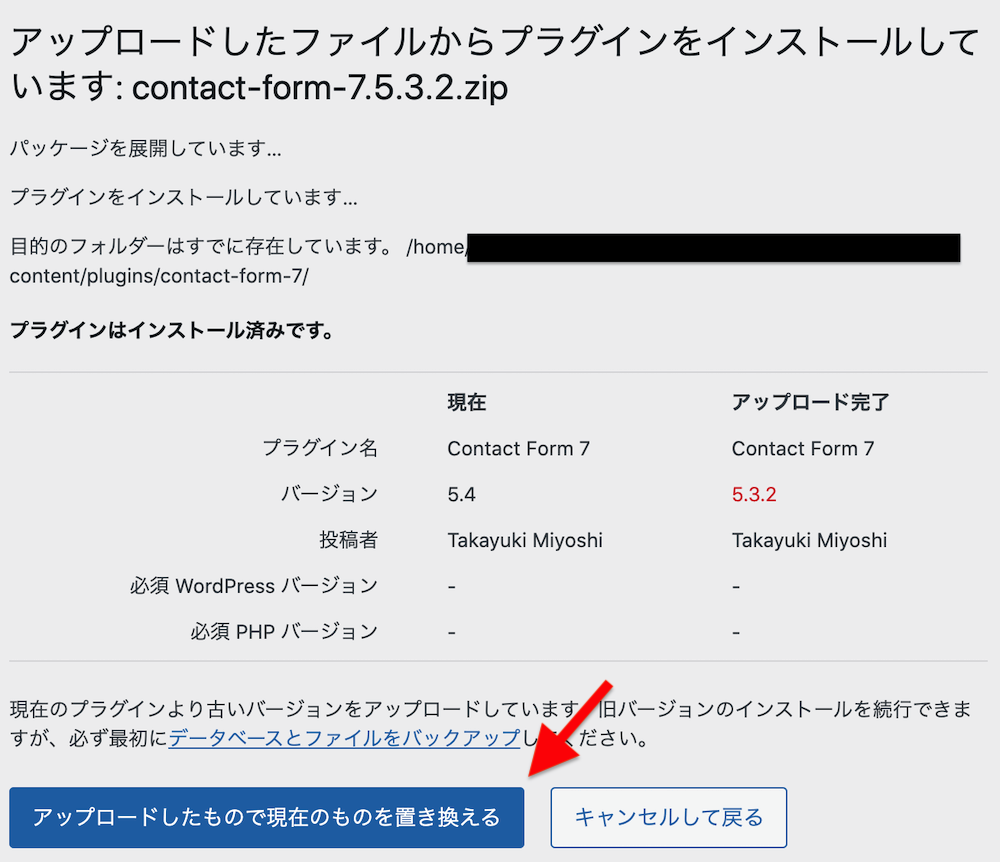 By the way, this screen asks, "I already have the same plugin installed, do I replace it with the version I just uploaded? This screen asks you if you want to replace it with the version you just uploaded.
Check
If you open the "Installed Plugins" screen, you will see that it has been properly downgraded.

Share on
SNSシェア
Related
関連記事